Physical Fitness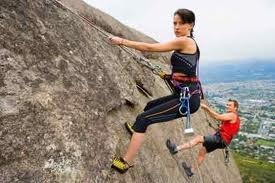 Physical fitness is a general concept defined in many ways by differing scientists.Here two major categories are considered: general fitness (a state of health and well-being), and specific fitness (a task-oriented definition based on the ability to perform specific aspects of sports or occupations). Physical fitness is generally achieved through correct nutrition, exercise, hygiene and rest.
In this term we are going to practice the principal training methods systems to improve our Physical Fitness, our Muscular Strength, Endurance, Flexibility and Speed.
Download first term contents at the link below.
4ºBil Activity to improve your fitness vocabulary
FUENTE: JON TAIT YOUTUBE CHANNEL.
WEIGHT TRAINING METHODS VIDEO
FUENTE: MYPEEXAM YOUTUBE CHANNEL